This article will cover the most common inquiries with the logo size in Ecomsolid.
My Logo Size is Too Small
If you uploaded the logo on EcomSolid and it appears very small on your website, the most common reason is that there is too much unnecessary white/transparent space around your logo on the image you uploaded. Please keep in mind that it is a part of your file, even if the background is transparent. The bigger the space is, the smaller your logo will look when you place it in the header. In that case, please try to export a new file with the white/transparent background reduced to the minimum.
For example, the better image you should use for your logo should be the second image instead of the first one since it contains less background space.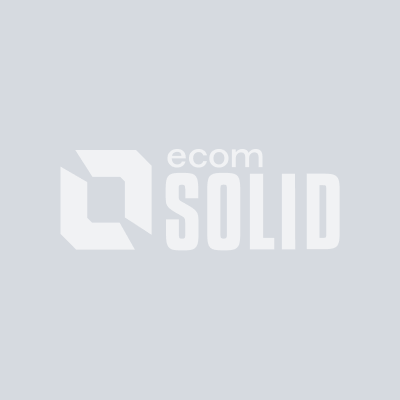 The Recommended Image Size for the Logo
It's recommended that the image used for your logo have a minimum size of 400 pixels x 400 pixels.
How to change the size of your logo
To customize the size of your logo, please follow the below steps.
Step 1: From the EcomSolid Dashboard, head to the Theme Editor.

Step 2: Click on the Sections tab and select Header to open the configuration settings on the left sidebar.

Step 3: Navigate to the Design tab, scroll down until you see the Logo & Menu section. Adjust the slider or input the number into the box for your preferred logo width.
You might see this section is marked with a Desktop icon. That means you will be able to control the display of your logo among different devices by clicking on the respective icon at the top of your Editor.
Depending on the preset you selected, the option to adjust the logo height/width may vary a little bit.
When everything is in place, hit "Save" then "Update Live."
If you run into any problems when editing, please get in touch with our Customer Support via email or live chat.