This tutorial will walk you through the steps to update the favicon image with EcomSolid.
What Is a Favicon?
The favicon is a small image that appears in web browsers to represent a website. If you look at your browser's address bar, you'll notice several favicons for the websites you're visiting.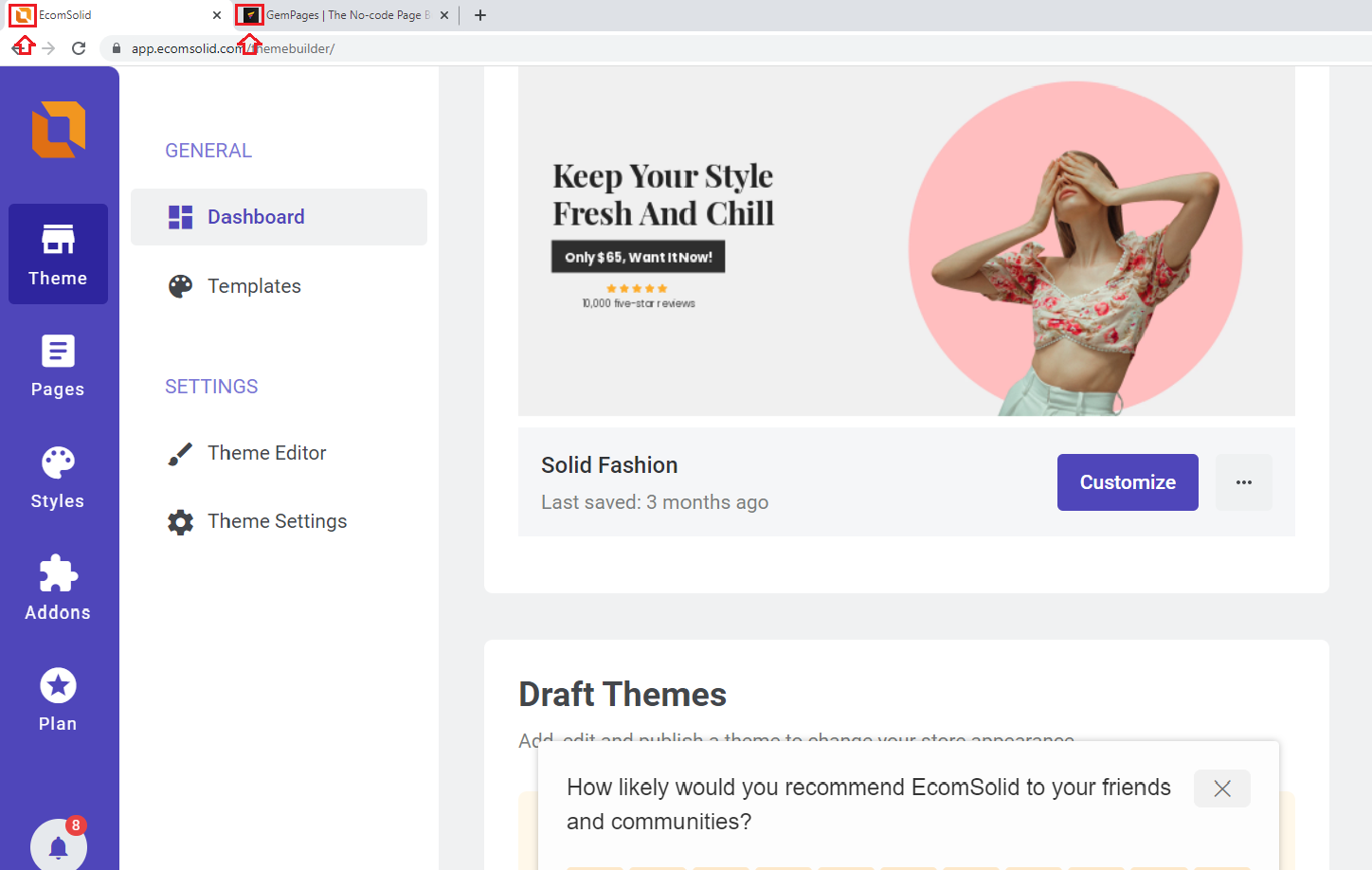 Despite their small size, they are an important site element that can help increase brand awareness and improve user experience.
How to add a favicon for your website with EcomSolid
Step 1: From the EcomSolid's Dashboard, select Theme Settings.
Step 2: Under the General Settings section, you will see the option to upload your Favicon image. It is recommended that your image be 32x32 pixels in size and in one of four formats: ICO, PNG, GIF, or JPG.

Hit "Upload" to select the image from your computer.
Step 3: Click on "Save" when finished.
If you run into any problems, please get in touch with our Customer Support via email or live chat.