The completely new look of Global Style has arrived!

With this improved version, you can create multiple global styles and apply them to any theme or page created by EcomSolid. Head to the Main Dashboard > Styles and check it yourself!

Note: Because this is the beta phase of our product release, please update your app first to enjoy all the new features.
Create a new Global Style
Step 1: Go to Styles > Create New Style.
Step 2: After entering your style name, choose one pre-made preset.
Step 3: Select Next Step.
Note: You can customize the color, typography, button, form, and responsive settings with a click of a button. For detailed information, check this article to know more.
Step 4: Hit Save. The new Global Style will be created and ready to use.
Apply global style on a page
Step 1: From your Main Dashboard, click on Pages. Then choose the page you'd like to apply the global style.
Step 2: Click Global Style
Step 3: Choose your created preset.
Or you can switch to the EcomSolid Presets tab to explore our designed presets.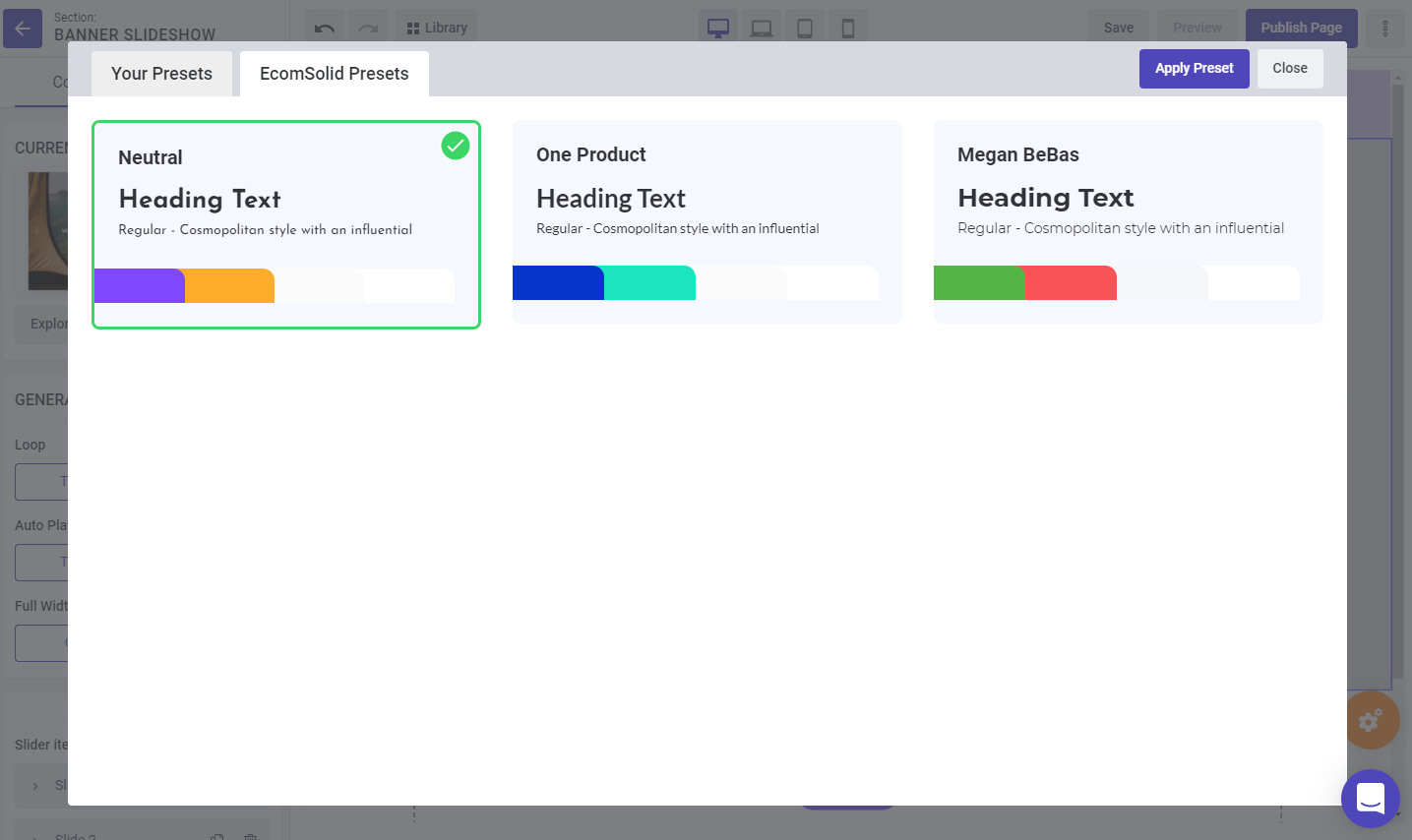 Step 4: Click Apply Preset.

Voilà, all elements on the page will be changed to the selected global style.