What is a Dynamic Checkout Button?
Dynamic checkout button can be used as an alternative to the Add to Cart button on your online store.
It will mainly allow your customers to directly access the checkout page instead of having to pass by their cart page. Moreover, this helps speeding up the payment process and to avoid your users retracting on their purchases before they reach your checkout page.
On the other side, dynamic checkout buttons can be a brake to upsell, often limiting the purchase of your buyer to one article.
Shopify also offers your visitors flexibility in their choice of payment which will increase trust and your number of sales.
How to use it?
Before using it, you will need to set up the different payment methods you will allow your customers to pay with. In order to do that, access your Shopify admin panel and click on settings on the bottom left corner. Locate "Payments" and link the services you would like to use for your checkout settings (Paypal, Apple Pay, etc...)
Once you're all set:
Step 1: Open the Visual Editor and click on our Library located on the top bar of your page.
Step 2: Click on Add-ons & access the "default" tab.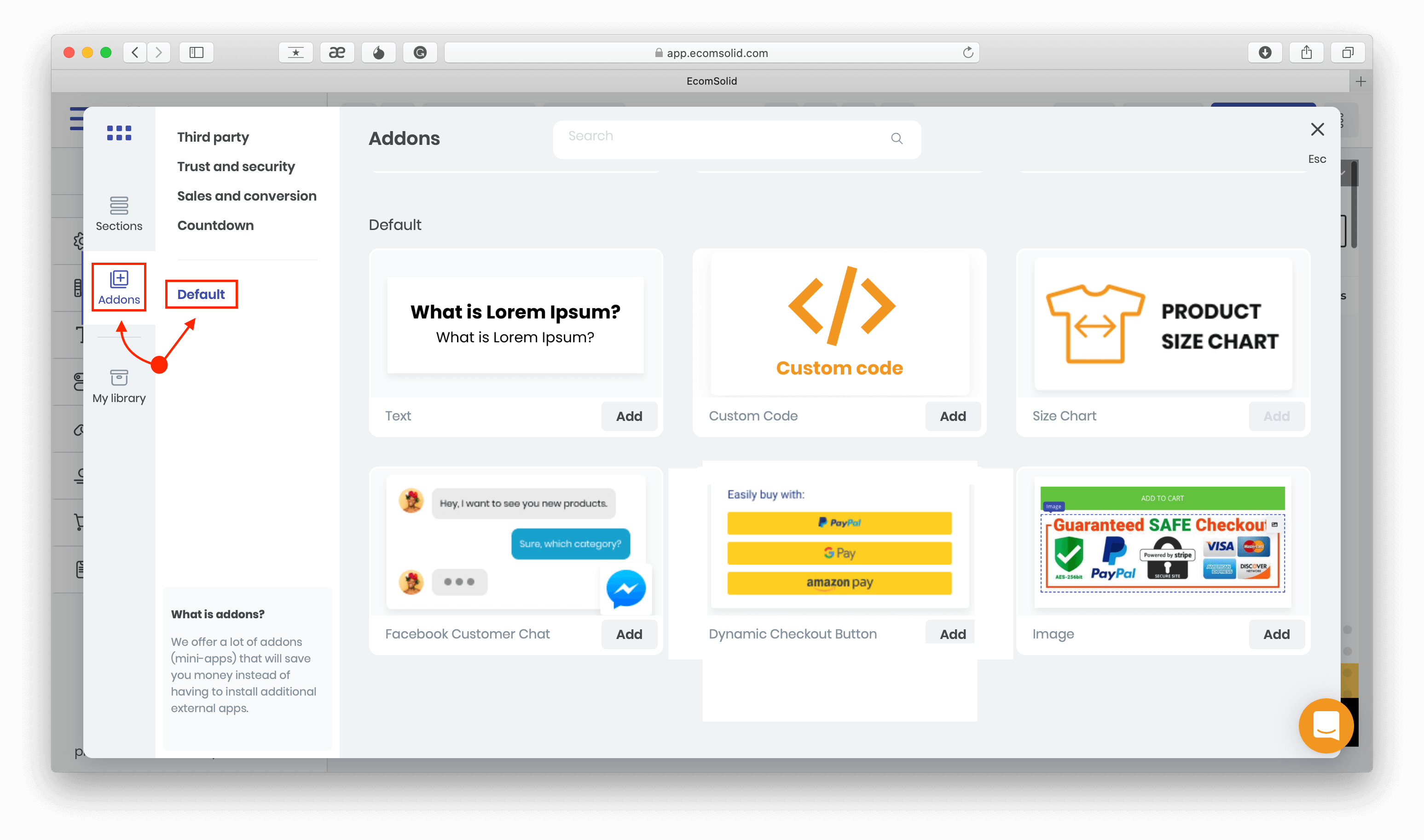 Step 3: Scroll down until you reach our "Dynamic Checkout Button" add-on and add it to the page you are editing.
Step 4: Display it anywhere on your website using either the "Select Hook" option or the drop position button or on your left sidebar. We recommend you to add it next to your products, product lists or product collections for this feature to be really efficient and to convert more visitors.
If you are looking for a tutorial on how to set-up different payment methods on Shopify, please follow this link.