Whenever a customer who still has items in the cart navigates away from your store, it is a warning sign that you might lose that customer. Adding Brower Tab Notifications Add-on, you can decrease the number of abandoned carts and incomplete orders by changing your store favicon. It makes your customers come back and increase the likelihood of a purchase.
Setting Up Shipping Time Add-On
Step 1: Reach to the Ecomsolid theme editor and open the "Library" on top of your page.
Step 2: Click on "Add-ons", scroll down until you locate our Browser Tab Notification add-on. Click on "Add" to insert it.
Customizing The Add-On
1. There are four options for you to display your browser tab notification, including:
Entire Site: The notification shows up on every page of your website
Cart Page: The notification only shows up on your cart page
Product Page & Collection Page: The notification only shows up on your product page and collection page
Search Page: The notification only shows up on your search page
You can easily turn on/ turn off these option by clicking on the button next to it (on your left sidebar)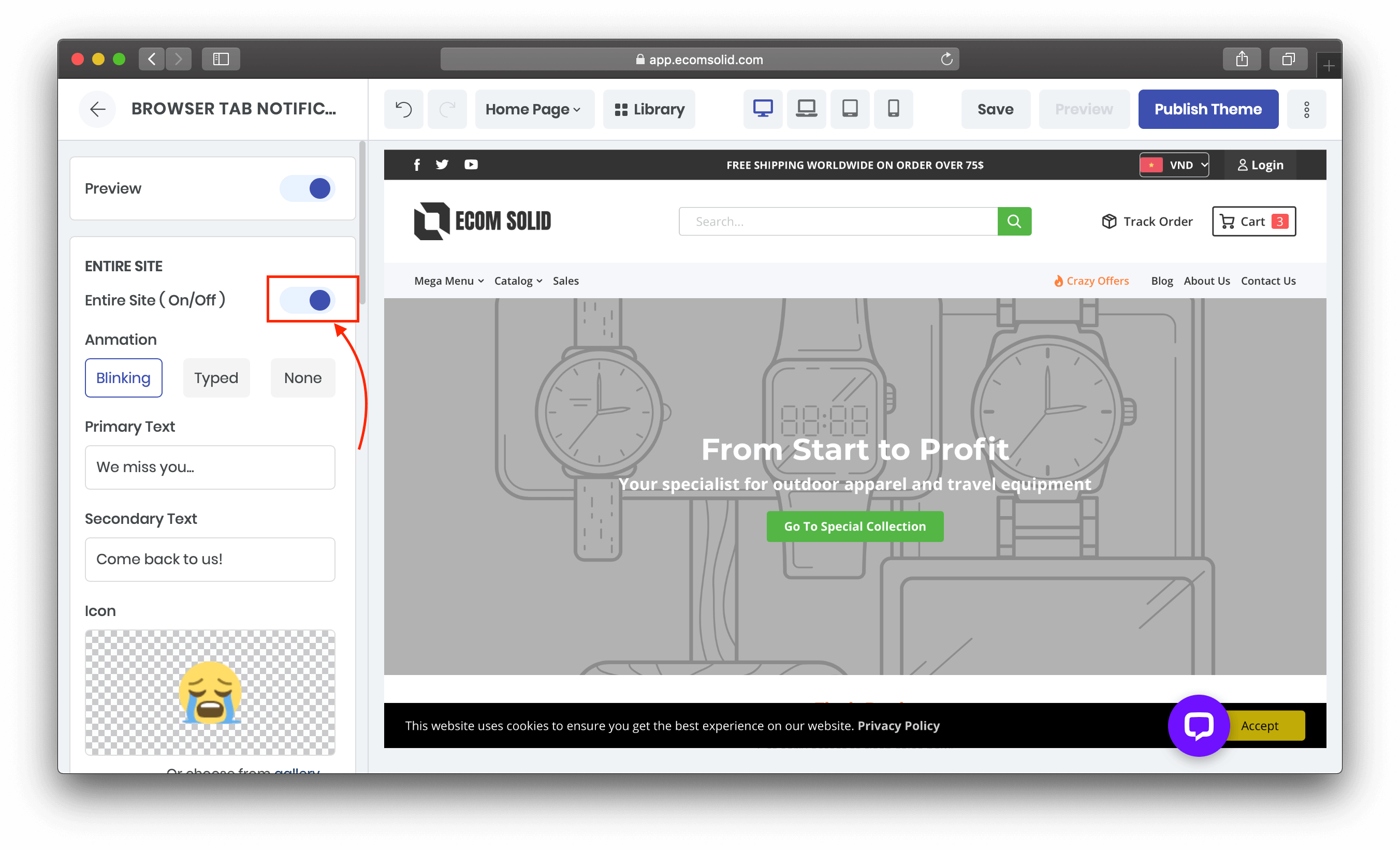 2. In each option, you can customize several things:
The animation: Blinking/ Typed/ None
The primary text
The secondary text
Icon: You can click here to upload the icon you want
If you are not sure about the display of the browser tab notification, you can click on the "Save" button, then the "Preview" button on the top of your page to see how it looks like. Then, if you are not happy with your add-on set up, you can always come back to customize it again.