This article will show you how to add a direct checkout button to your product page to allow customers to skip the cart to purchase products directly.
Step 1: From the EcomSolid Dashboard, head to the Theme Editor.
Step 2: Skip this step if you've already had a Product Details section on your page.
Access the Library from the top bar of the Editor Page.
Next, navigate to Section > Product. Select your preferred Product Details section and hit "Insert" to add it to your Editor.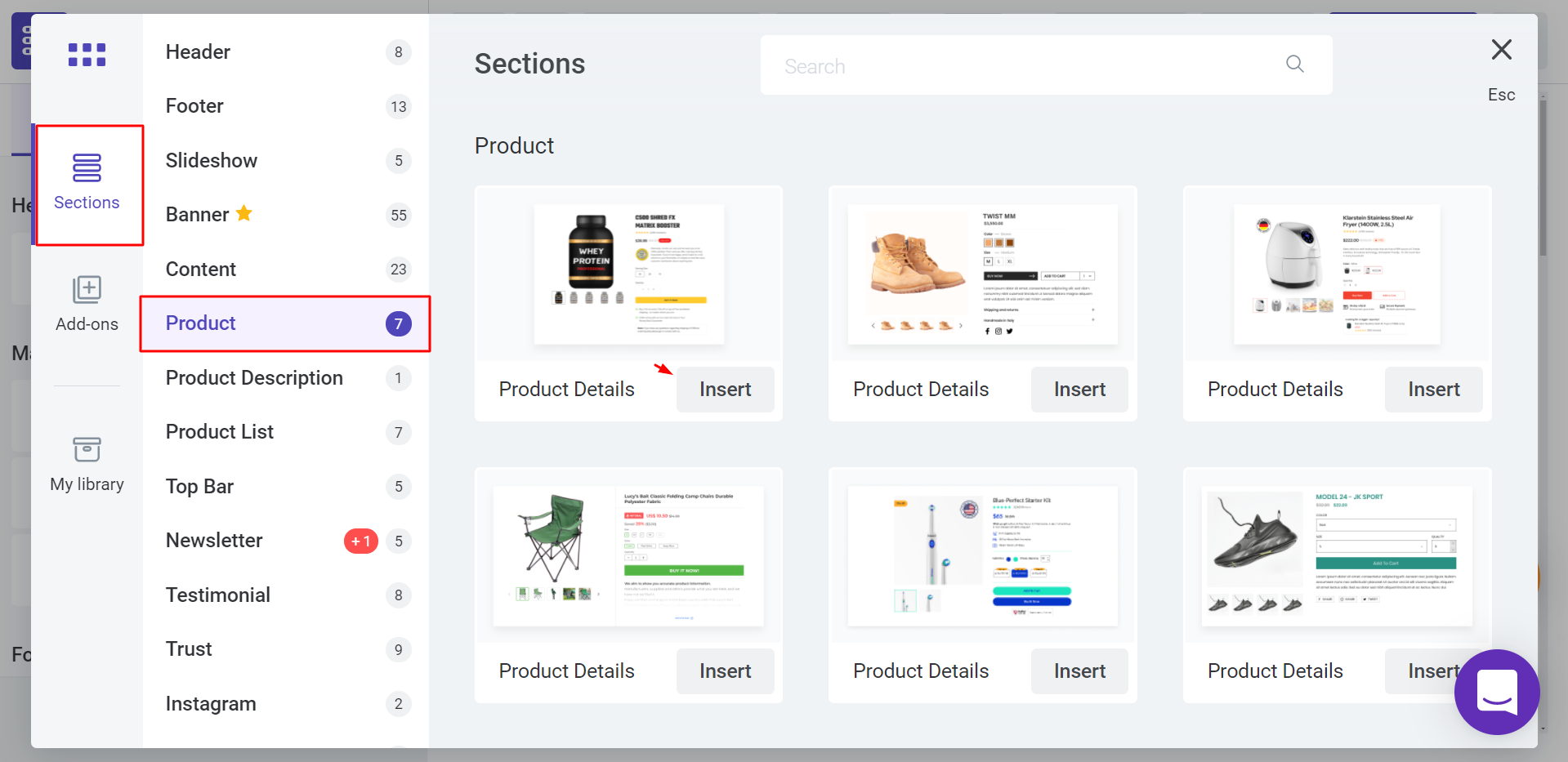 Step 3: Click on the Product Details section to reveal the configuration options in the left sidebar. Next, scroll down to the Product Details Content and toggle on the Buy Now switch.
Step 4: Input the text label for the button in the Text Button Buy Now field.
That's it! If you run into any problems, please get in touch with our Customer Support via email or live chat.