About our Page Manager Feature
Page Manager is one of our most exciting features to date! It will allow you to create any pages you may need and add it to your online store.
Currently, if you are using the free plan you will be able to create 2 custom pages and our professional plan users can enjoy an unlimited number of pages they can create. Custom pages can be anything from an about us page to your store policies, giving you the freedom to create a website that perfectly fits your needs.
For this tutorial, we will be creating a new contact us page that we will later link on our mega menu.
Creating a page
Step 1: On your Ecomsolid's Dashboard, click on page manager on your left sidebar to open the section dedicated to custom pages.
Step 2: Click on create a new page, enter your page name and the page will be created. Click on it and you will be redirected to our visual editor.
Step 3: You can now enjoy a new page, already integrating your header & footer.
Step 4: Now you can play with it, and add some sections & presets. For this example, we will just add a contact form.
Step 5: When you are done setting up your page you can publish it.
Next, we will see how you can link this page from elements already on your website.
Linking Your New Page To Your Menu
Step 1: after you're done publishing your new page, go back to your dashboard and click on "Customize" or "Theme Editor".
Step 2: Locate your menu inside the "Header" section, and scroll down on your left sidebar until you find "Edit Menu 2".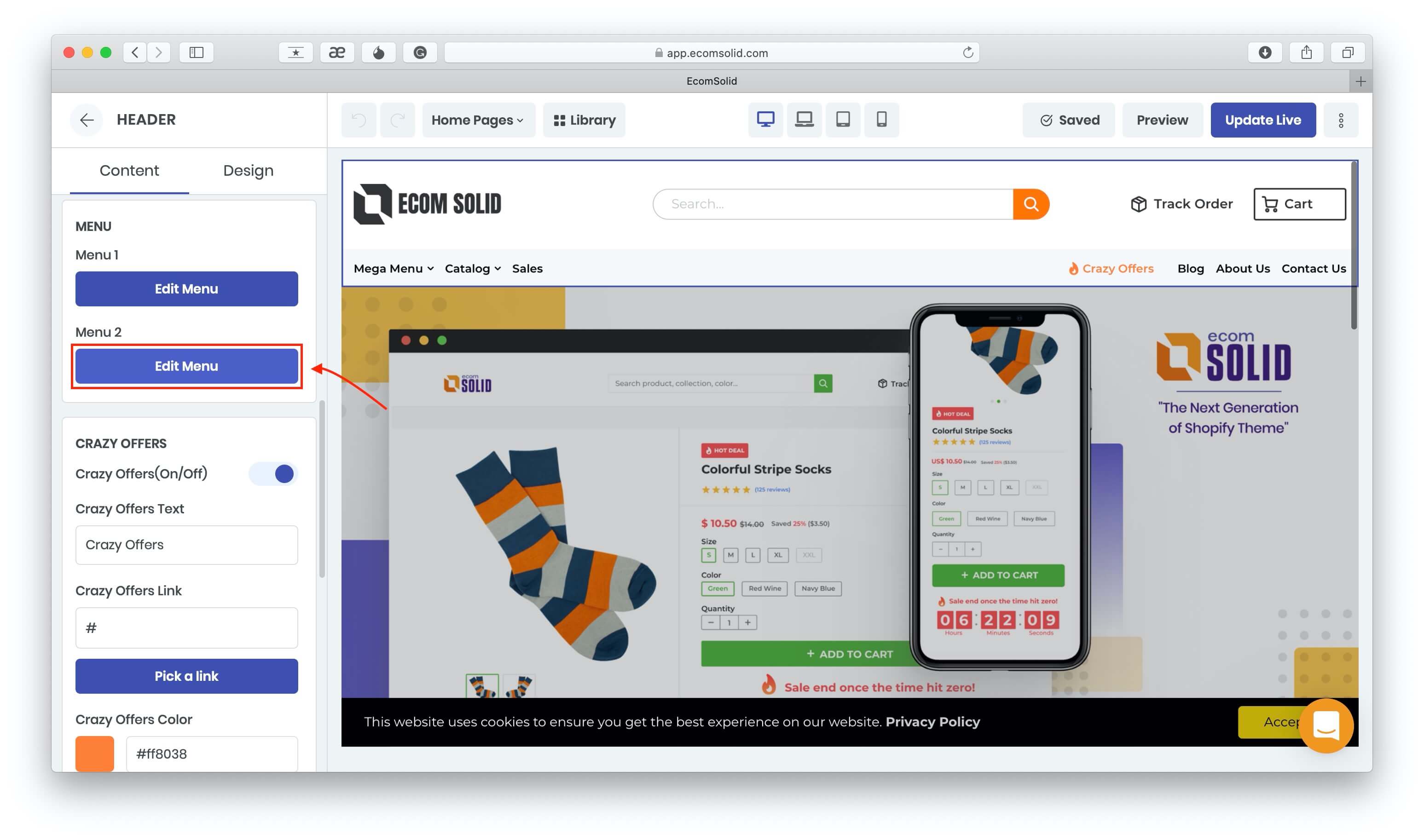 Step 3: Open it and locate "Contact Us". Click on the "Settings" icon next to it and you will be able to pick a link.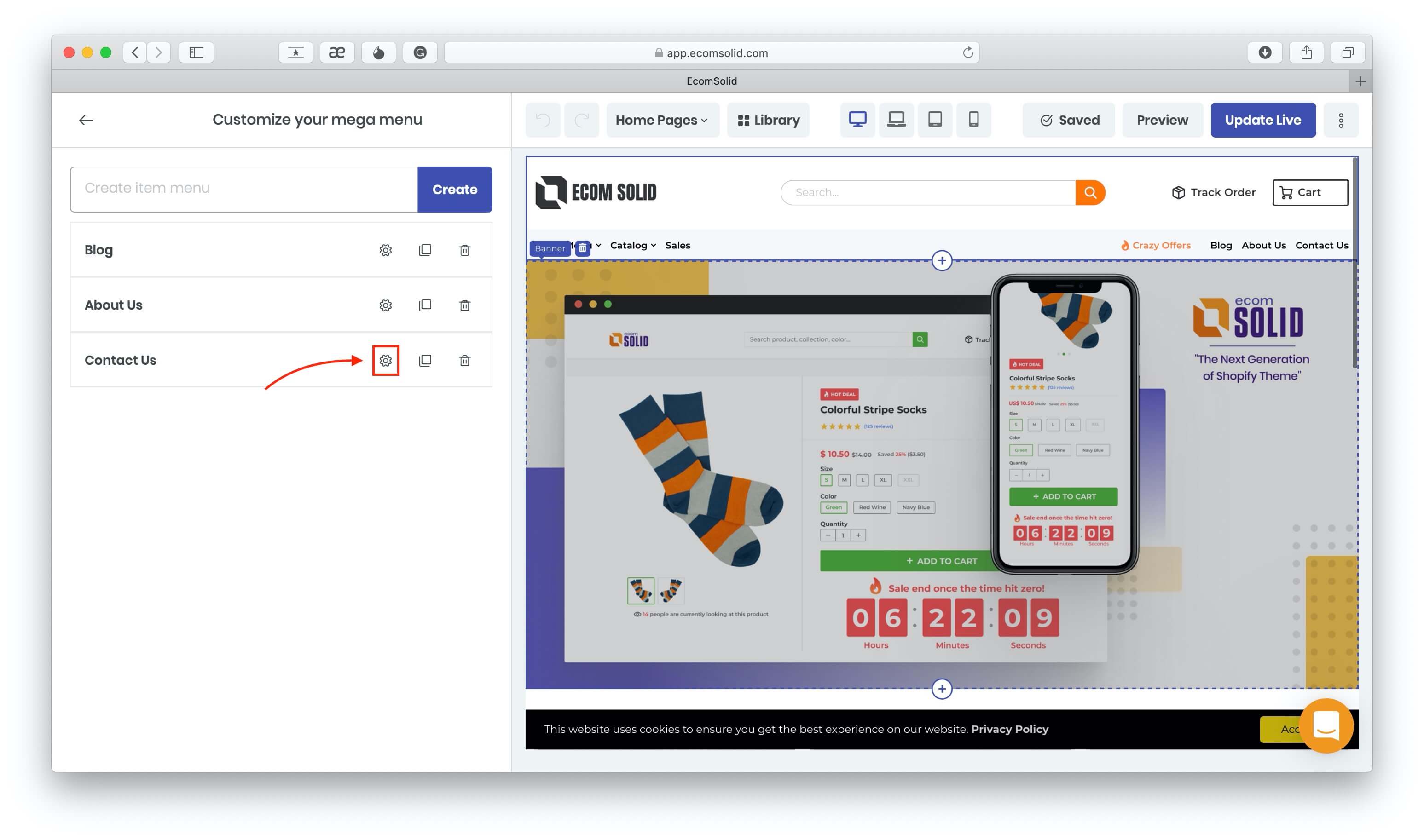 Step 4: Scroll down until you reach the corresponding page name, add it and press save.
Step 5: Make sure the link is correct and press save one more time. You can now update live so all the settings are updated.
Now go back to your live homepage and click on contact us to make sure the link is correct and everything is working properly.